Overview
Our feet are incredibly well specialized structures. There are 26 different bones in each foot, held together by 33 joints and more than 100 muscles, tendons and ligaments (in each foot). They way they weave and align together determine the formation of our arches. The aim of the arches is to give us spring and distribute our body weight across our feet and legs. The structures of the arches of our feet determine how we walk - they are rigid levels which allow us to move smoothly. However, the arches need to be sturdy as well as flexible to adapt to various surfaces and stresses. During childhood it is normal to have flat feet. This is because our feet form during our childhood. In other words, having what appears to be flat feet during early childhood does not necessarily mean that it will persist throughout the individual's life. People with very low arches or what appear to be no arches at all may experience no problems.
Causes
Most commonly fallen arches in adulthood can arise due to Posterior Tibial Tendon Dysfunction (PTTD). The posterior tibial tendon plays a pivotal role in holding up the arch of the foot, damage to this tendon results in the arch collapsing. Another cause of acquired flat feet in adulthood may be due to Rheumatoid arthritis as this disease attacks the bone, cartilage and ligaments in the foot causing it to change shape and flatten. Injury to the ligament, fracture and/or dislocation of the bones in the mid foot can all lead to a flat foot deformity. Adult acquired flat fleet can also arise in people who have diabetes or a neurological condition which limits normal feeling in the foot, the muscles in feet switch off, the tendons and ligaments weaken, and the arch eventually collapses.
Symptoms
A symptom is something the patient feels and reports, while a sign is something other people, including the doctor may detect. An example of a symptom may be pain in the ankle, while a sign may be a swelling. Symptoms may vary and generally depend on the severity of the condition. Some have an uneven distribution of bodyweight and find that the heel of their shoes wears out more rapidly and more on one side than the other. The most common signs or symptoms of flat feet are pain in the ankle (inner side), there may also be swelling of the foot in general, swelling in the arch of the foot, the calf, knee, the hip, the back, the general lower leg area. People with flat feet may also experience stiffness in one or both feet. One or both feet may be flat on the ground (either no arch, or very slight arch). Shoes may wear unevenly.
Diagnosis
People who have flat feet without signs or symptoms that bother them do not generally have to see a doctor or podiatrist about them. However, if any of the following occur, you should see your GP or a podiatrist. The fallen arches (flat feet) have developed recently. You experience pain in your feet, ankles or lower limbs. Your unpleasant symptoms do not improve with supportive, well-fitted shoes. Either or both feet are becoming flatter. Your feet feel rigid (stiff). Your feet feel heavy and unwieldy. Most qualified health care professionals can diagnose flat feet just by watching the patient stand, walk and examining his/her feet. A doctor will also look at the patient's medical history. The feet will be observed from the front and back. The patient may be asked to stand on tip-toe while the doctor examines the shape and functioning of each foot. In some cases the physician may order an X-ray, CT (computed tomography) scan, or MRI (magnetic resonance imaging) scan.
fallen arches shoes
Non Surgical Treatment
Treatment of flat feet by a fully educated, trained, and licensed podiatrist should be sought if the previously mentioned pain in the foot or knee areas start to surface and becomes a painful problem. Depending on the cause and exact type of the condition, a variety of forms of treatment may be prescribed. Verification of the exact cause and type of flat feet that each individual has, should only be handled by a professional podiatrist. Often times, the actual treatment method will include some form of arch support or light gymnastic style exercise. In rare cases, something more involved may be necessary, but only your skilled podiatrist would be able to accurately make that determination. If you suffer from flat feet, plantar fasciitis, or any other form of problematic foot condition, we encourage you to contact a foot clinic today and potentially rid yourself of that problem in virtually no time at all.
Surgical Treatment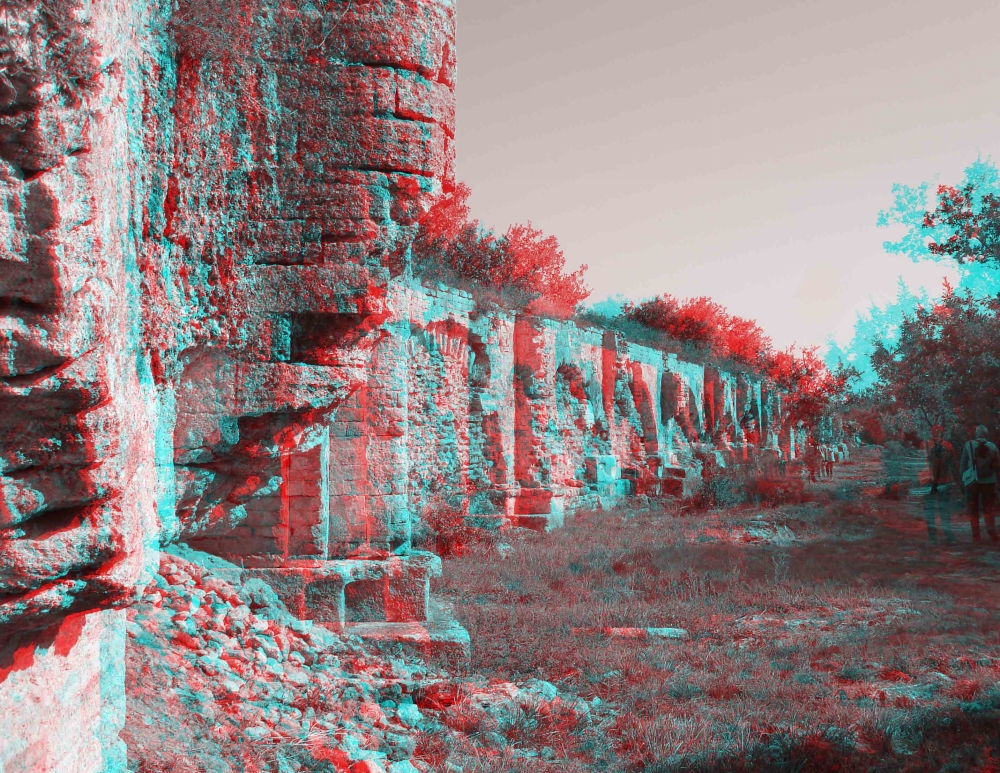 Fallen arches may occur with deformities of the foot bones. Tarsal coalition is a congenital condition in which the bones of the foot do not separate from one another during development in the womb. A child with tarsal coalition exhibits a rigid flat foot, which can be painful, notes the patient information website eOrthopod. Surgery may prove necessary to separate the bones. Other foot and ankle conditions that cause fallen arches may also require surgery if noninvasive treatments fail to alleviate pain and restore normal function.
After Care
Patients may go home the day of surgery or they may require an overnight hospital stay. The leg will be placed in a splint or cast and should be kept elevated for the first two weeks. At that point, sutures are removed. A new cast or a removable boot is then placed. It is important that patients do not put any weight on the corrected foot for six to eight weeks following the operation. Patients may begin bearing weight at eight weeks and usually progress to full weightbearing by 10 to 12 weeks. For some patients, weightbearing requires additional time. After 12 weeks, patients commonly can transition to wearing a shoe. Inserts and ankle braces are often used. Physical therapy may be recommended. There are complications that relate to surgery in general. These include the risks associated with anesthesia, infection, damage to nerves and blood vessels, and bleeding or blood clots. Complications following flatfoot surgery may include wound breakdown or nonunion (incomplete healing of the bones). These complications often can be prevented with proper wound care and rehabilitation. Occasionally, patients may notice some discomfort due to prominent hardware. Removal of hardware can be done at a later time if this is an issue. The overall complication rates for flatfoot surgery are low.